38th Black History Month Kickoff Brunch
December 9, 2022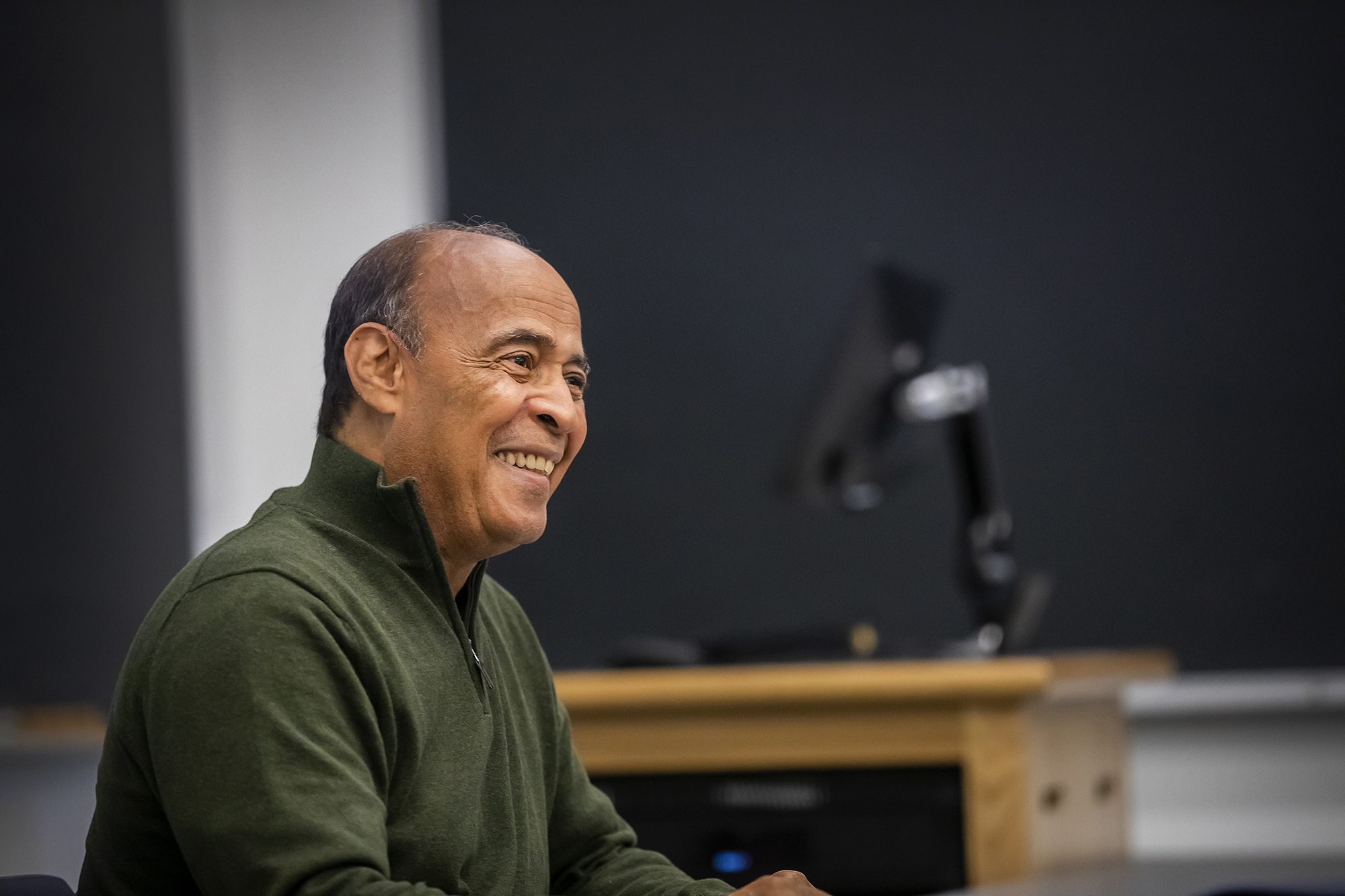 Speaker, Adolph Reed Jr. is Professor Emeritus of Political Science at the University of Pennsylvania. He has taught at Howard, Yale, and Northwestern Universities, the University of Illinois at Chicago, and the New School for Social Research.
He has been a Carnegie Corporation Scholar of Vision (2002/3), John J. McCloy'16 Visiting Professor at Amherst College (1998/99) and the inaugural Scholar in Residence, McKenna Center for Leadership, St. Francis Xavier University, November 11-19, 2019. 
He was Featured International Speaker, at the invitation of the Minister of the Secretariat, at the national symposium, broadcast live on Brazilian national television, marking the tenth anniversary of the Brazilian Presidential Secretariat for the Promotion of Racial Equality, 2013 and was Keynote speaker at Fourth Annual Labor Fest Hawaii conference, Honolulu, HI, 2015. 
He is the editor of Race, Politics and Culture: Critical Essays on the Radicalism of the 1960s (Greenwood Press, 1986) and Without Justice for All: The New Liberalism and our Retreat from Racial Equality (Westview, 1999) and with Kenneth W. Warren of Renewing Black Intellectual History: The Ideological and Material Foundations of African American Thought (Paradigm, 2010). He is author of The Jesse Jackson Phenomenon: The Crisis of Purpose in Afro-American Politics (Yale Press, 1986); W.E.B. Du Bois and American Political Thought: Fabianism & the Color Line (Oxford University Press, 1997) Stirrings in the Jug: Black American Politics in the Post-Segregation Era (University of Minnesota Press, 1999), Class Notes ( New Press, 2000), a collection of his popular political writing) and most recently The South: Jim Crow and its Afterlives (Verso), rumination on the last decades of the Jim Crow order. He is co-author with Walter Benn Michaels of the forthcoming No Politics but Class Politics. He is currently completing two books -- "You Can't Get There from Here" a critique of black cultural studies with Kenneth Warren (Routledge) and "When Compromises Come Home to Roost: The Decline and Transformation of the U. S. Left" (Verso).   
He has been a columnist in The Progressive, The Village Voice, and The New Republic and has written frequently in The Nation, Dissent, nonsite.org, of which he is an editorial board member, and many other academic and popular journals and magazines. He served on the board of Public Citizen, Inc. and was a member of the Interim National Council of the Labor Party, and the executive committee of the American Association of University Professors, and he is currently on the boards of Food and Water Action and the Debs-Jones-Douglass Institute (DJDI) and is an Organizer in the DJDI's Medicare for All-South Carolina campaign and is a regular on DJDI's Class Matters podcast -- https://classmatterspodcast.org .